All the Extra Curriculars!
Happy Fall! We are officially into the season, even though we're still wearing shorts some days, and rainboot others lol. I can't wait for sweater and boot weather! I even went so far as to buy some Fall scented candles, to get me in the "mood".
We have also officially began our 2018-2019 school year. It's been a rough first few weeks trying to manage everyone's schedules. We began a new curriculum this year for the older 2, and then still need to keep the younger 2 entertained and "enriched". Or as enriched as a 3-year-old and a 6-month-old can be. Most days consist of the older two working on their own for as long as possibe while I'm wrangling the younger two.That means Superwhy and Daniel Tigers Neighborhood are our best friends. However that method resulted in the 3 year old cutting her own curls a few days ago. -_-
You can imagine my joy.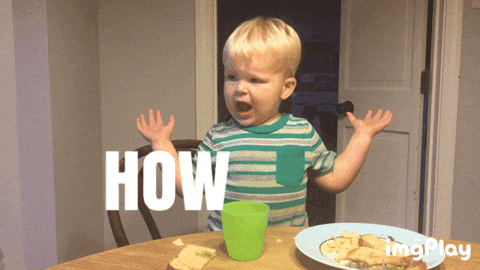 But we also finally have all three bigger kids enrolled in after school activities! Its taken me years to find activites that suit each, and that dont cost $300 a week. ( Yes, I did find an Mixed Martial Arts studio who charged just such a fee. Who do I look like, a rockefeller?!) We have the girls in gymnastics and my son joined a recreation league for basketball. They also started taking private cooking/baking lessons a few times a month and we are looking into a photography class too!
I also have come across a SLEW of homeschool activites here in South Jersey! When I started homeschooling in 2012, I couldn't find ANYTHING or ANYONE. Now there are activities for everything under the sun. We are so blessed in this area!
So I thought I'd share the love! Below I will post all the activities I've come across. InshaAllah (God willing) you can benefit, and find something your little ones will love to sink their teeth into! If you find any I've missed, comment below or email us at sjmhcoop@gmail.com and I'll add it!
Happy September!
~Homeschoolers Support~
- Camden County Homeschoolers
We are a group of homeschooling parents who meet together monthly to be an encouragement to each other, provide helpful insights that we've learned, and just enjoy the company of other like-minded folks who are in the trenches of helping our children become the best they can possibly become. As we grow and become better acquainted we hope to plan local events for our students/families and possibly start a co-op.
*These amazing ladies meet once a month! Join their FB page to find out dates and location.
https://www.facebook.com/groups/494965360949154/​
~Skating~
- Cherry Hill Skate Center
664 Deer Road
Cherry Hill, NJ 08034
Here are the dates for homeschool skating for the upcoming school year.
September 21st
October 19th
November 16th
No December
January 18th
February 15th
March 15th
April 26th
1-3:30 pm
Cost is $3 per person with a family maximum of $12. Skate rentals are $4 each and there is no maximum charge. You pay for every pair needed. This is for conventional or inline skates. Please feel free to share to any additional lists you are on, it will be appreciated.
~Cooking~
- Michelle's Healthy Cooking Kid's Cooking Class Series - Around the World!
Kids age 6 - 11 will be taking a culinary Journey from Italy to Thailand to the Caribbean. We are going to be learning about the cultures and cuisines of these countries as well as preparing healthy dishes and having loads of fun!
Dates are Oct. 18, Nov. 14 & Dec. 6.
All classes held at the Medford Community Center. www.healthyinstructor.com/michelle-kearns for info and registration.
- Preschool Cooking Club
Kids age 2-5
This club is just for the preschool set! We are going to have lots of fun cooking and learning about healthy foods! Each class features an age-appropriate recipe, a fun activity - nutrition related and story time. Themes for this 3 class session will be: A spooky Halloween Party where we'll make not-so-scary Witches Fingers, International Foods - a trip around the world ending with an easy kids pizza and The Colors on My Plate featuring a delicious and colorful fruit rainbow! Register for free below to hold your spot. Payment is not required until class is confirmed to be held. Class size is limited to 10 students. This class is for ages 2-5. (Please email me if your child is outside this age range and would like to attend this class). I accept credit card, debit card, cash, or check once the class is confirmed a go. *A minimum of 5 students is required to run this class.
November 1, 5:00pm - 6:00pm

November 15, 4:00pm - 5:00pm

November 29, 4:00pm - 5:00pm
https://www.healthyinstructor.com/michelle-kearns/upcomingclasses/preschoolcookingclub8
- Healthy Holiday Treats
Kids age 12-17
October 24,2018
Holiday time is for celebrating with friends and family. Simple healthy treats and a festive atmosphere are all you need to enjoy this special time of year.
Students will learn how to make healthy holiday treats that can be served at any celebration with just a few simple swaps of ingredients.
We will review tips for Making your Holidays Healthier, play the Healthy Ingredient White Elephant Swap Game, and make some delicious and healthy holiday treats to sample. In addition skills covered in this class will include: chopping, working with whole grains and poaching & blanching.
https://www.healthyinstructor.com/michelle-kearns/upcomingclasses/healthyholidaytreats22
~Swimming~
- Homeschool swim lessons at Kids First Swim School in cherry hill nj. We offer small group lessons, mommy and me classes and also special discounted classes and rates to homeschooled children.​
Our homeschool hours are Tuesdays and Wednesdays from 9am to 1pm. We do our swim lessons for 30 min once a week and they run for 6 consecutive weeks. The rate for our 6 week session is normally $90. However, if you use the code SJHOMESCHOOLER, then you will receive an additional $10 off.
The class will be only $80 for the 6 week session. We give lessons to all ages and all swim levels. We also offer the mommy and me class for children under age 3.I am available to answer all questions.
You can also call the swim school at 856-751-5437 to reserve your spot. Don't forget to use your code!
- TideWater Swim School is offering a Homeschool Pilot Program starting October 11 at RiverWinds Community Center in West Deptford. 6 weeks of swim lessons only $72. Online registration only. Information about ages and time slots are below.
Please email us if you have any questions twaclessons@gmail.com.Use this opportunity to give your children an invaluable life skill and open swim time at RiverWinds Community Center in West Deptford.
Here is the link for Registration.
https://www.active.com/woodbury-nj/water-sports/swimming-registrations/tidewater-homeschoolers-fall-2018
~Tennis~
Larchmont Homeschool Tennis September 11tth Tuesday ages 5-9 meet 12-1pm ages 10-adult meet 1-2pm (This is an earlier start time because of my daughter's schedule at Rancocas Valley) Cost is $5 person, per lesson and there is no commitment of weeks, come as you can. Larchmont Tennis Courts in Mount Laurel (for GPS use Larchmont Swim Club). Thursday September 13 for Intermediate hitters only. This is not a class for beginners. 2-3pm $5 per person, per lesson Larchmont Tennis Courts. (If you arenot sure if you should be on thursday please ask Coach Ike on a Tuesday). End date is not set. It depends on the weather. If it stays mild we will finish the week before Thanksgiving. If it gets cold quickly we will end in the beginning of November.
https://www.facebook.com/events/227593361250331/
~Rock Climbing~
Calling all homeschool climbers (or climbing wannabes) Thursday is $10 to climb from 9:30-3. Homeschool families only. Moms and teens will be taught to belay. If not climbing and only belaying there is no charge. All equipment included. Climbers must be 38 inches. Elite Climbing Maple Shade​
http://www.eliteclimbing.com/home-school-program/
~Soccer~
South Jersey Homeschool Sports is gearing up for soccer to start next month! There are 3 Teams: Cinnaminson, Eastampton, & Tabernacle. Send in registration forms ASAP so those in charge of each group can make sure they have enough players, coaches, & helpers! Teams can cap as well, so don't delay in registering!! See you on the soccer field! ⚽️
~Clay Hand Building~
Clay Hand-Building Class
Wednesdays 1-3pm $120 per student Best for students age 6-12 4 total sessions, once a week:
October 17th, 24th, (skipping Halloween), November 7th, 14th; Option to make this a continuous class if there is interest.
Minimum 6 kids, maximum 8 kids
From the owner: Hand building includes slab building, coil building, hump molds, sculpting & pinch pots… over 100 different projects we could do. Kids will create & paint a piece or multiple pieces in each session. After this 4 week cycle we can move the kids to the wheel in another 4 week cycle (slight price increase when using the wheel).
To secure a spot, comment here AND make payment BY OCTOBER 1st. Payment can be made one of two ways:
1. Call Say it with Clay at (856) 858-5994 to pay over the phone. Tell them you are part of the homeschool hand building clay class through Krystal. 2. Send me a PM for my PayPal address and I will pay on your behalf.
Any questions, please let me know. Will have to close this once we reach 8 kids. I have 2 already enrolled.
~Sports Day~
International Sports is interested in offering a monthly PE day for area homeschool groups. This is a great way to give our children an opportunity to try different sports without the committment of a weekly schedule. Below is a flyer attached with all the information.
The activity coordinator Karan asked if I would send this note along with the flyer-
In order to properly plan, if you could ask people to contact me via email by Tuesday, September 25th to let me know if this would interest them, that would be fantastic! My work email is karan@intsports.com. I'd be interested in: * If this event holds interest * If the date / time works * Number of children they would bring * Ages of children Kind Regards, Karan Peterla
~Art~
Fine art drawing and Creature Feature classes for Homeschoolers! Hi, I am an artist, art educator, certified and have all my clearances. I started homeschooling my son this year and so far I love it. I am offering classes at my home art studio in Wenonah. For more info follow the link and please feel free to message me or contact me at jrs@jeniferstern.com. Thanx so much!
~Writing~
Masterpiece in the Making Learning Center
2018-2019 Schedule of Writing Classes Fall Semester (September 18, 2018 – December 12, 2018)
*Classes will not meet November 6, 7, 20, & 21st
Tuesday: 10:30am – noon Writing Compositions w/Dramatic Design 1 Level B (6th – 8th/9th) 1:00pm – 2:30pm Writing Compositions w/Dramatic Design 1 Level C (9th – 12th) 3:00pm – 4:30pm Following Narnia 1 Level B (6th – 8th/9th)
~Robotics~
My son's Robotics Team Velocity is looking for new members! We meet every Tuesdays & Thursdays in our workshop in Bridgeton from 6:30- 9:30pm. We're a competitive high school aged robotics team. There is also the opportunity to earn college credits. For more information please message me!
https://www.facebook.com/Velocity5420/
Wednesday: 1:00pm – 2:30pm Writing Compositions w/Dramatic Design 1 Level A 3:00pm – 4:30pm Writing Compositions w/Dramatic Design 3
Spring Semester (January 15, 2019 – May 1, 2019) *Classes will not meet March 5,6th or April 23, 24th
Tuesday: 10:30am – noon Writing Compositions with Dramatic Design 2 Level B (6th – 8th/9th) 1:00pm – 2:30pm Writing Compositions w/Dramatic Design 2 Level C (9th – 12th) 3:00pm – 4:30pm Following Narnia 1 Level B (6th – 8th/9th)
Wednesday: 1:00pm – 2:30pm Writing Compositions w/Dramatic Design 2 Level A 3:00pm – 4:30pm Writing Compositions w/Dramatic Design 3
https://www.facebook.com/masterpieceinthemakinglearningcenter/